Today's Deal:

Create your own Name Art with Alphabet Photo Letters - 7 Letters only $25! Imagine Letters

TIME LEFT TO BUY

00

:

00

:

00
Join the Group Buy
Deal ended at
23:59:00 on 12/21/2012
Refer friends and earn for free
Earn the deal for free when you share it and 3 of your friends buy.
When you purchase a deal and share with friends you can receive a credit for your purchase.
This applies to one item only not multiple quantities.
More Great Deals
Madame Tussauds Vegas: Tickets & Extras, Half Off
Deal Survey
What deals would you like to see featured?
We are here for you. Tell us what kinds of deals you'd like to see, so we can bring you more of what you want and less of what you don't. Your feedback is valuable to us.
Give Feedback
Join the discussion

(0 comments)
Community Talking
Want to say something about this deal?
Deal Details
Give a unique and beautiful gift that's sure to brighten up any home with today's deal from Imagine Letters. For only $25 ($70 value) you get up to 7 unique letters in your choice of multiple styles.

Select any name or word (up to 7 characters)
- NEW romantic & elegant photos of letters that were taken solely in Paris, France
- Beautiful selection of letters from New York, Paris, Rome and Toronto
- Religious Line of symbols and letters
- Kids colorful letters
- Great selection of Hollywood stars
- All photos were taken by the artist Neeva Kedem during her 20 years career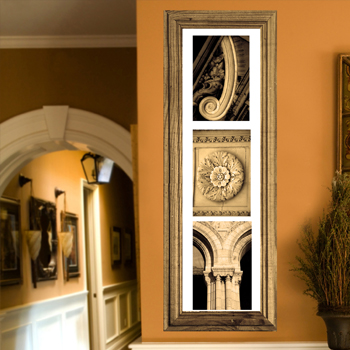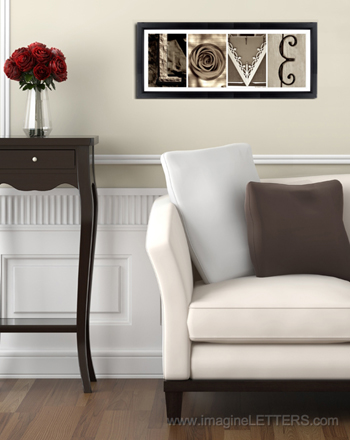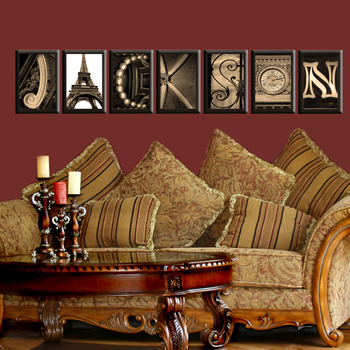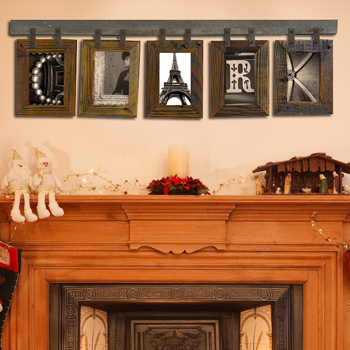 The Fine Print
Includes: Seven 4"x6" letters of your choice and style
Includes shipping across Canada and USA
Please allow 24 hours to process before redeeming
Redeem online - ships 10-15 days after redemption
Frames not included
Questions on product or delivery? Call 416-833-6292 or email: imagine@imagineletters.com
Voucher has no cash value, no cash back
Expires: 12/12/2013
View Website
The first photo of letter in the "Imagine Letters" collection was created in the early '90 by professional photographer Neeva Kedem, during one of her photo tours. She loved to take pictures of buildings and architecture, where most of the letters were hidden, waiting to be discovered. The letters simply popped up from the buildings, designs, streets, trees; anywhere she looked, she could see letter's shapes. During the next 20 years Neeva had photograph more and more photos of letters; some in her home country Canada and some in other countries. It was obvious that one day she will use these photos of letters to create an inspiring business. It was only a question of time.

Today, the Idea of using photos of objects to spell out a word of inspiration became a successful business that run through USA, Canada and Europe. As a consumer, you are welcome to purchase our great alphabet prints and canvases for yourself or as a great unique gift